A Message From Your Superintendent,
Mr. Randy Hodges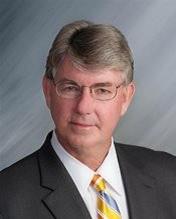 The 2013-2014 school year will certainly be remembered as a year of change. As I take this opportunity to reflect, I am reminded of just how far we have come as a district. In a time when financial resources have been cut, as a district we continue to accomplish great things. Students were welcomed back to school this year to much needed restroom upgrades. We continue to plan for the future by looking at ways to increase space, purchase new buses, and improve our existing facilities.
In a year's time, we have begun a successful implementation of our Dyslexia program. Over the next year we will continue to strengthen and improve the work being accomplished to meet the needs of our students. The 2013-2014 school year brought two additional behavioral specialists to the district. The work of our three behavioral specialists has made a significant difference for students, schools, and families. We have continued to strengthen technology and had a successful year with the beginning phase of online testing. We will continue to improve infrastructures and make computer purchases so all schools are prepared for new assessments next year. Investments in technology and personnel are a must as we move into a new educational era. As a district we have also made significant gains in the purchasing of new textbooks to address common core. This summer we will continue to ensure teachers and students return to school with the needed materials.
Are we where we want to be? Absolutely not, but have certainly made great strides as we head in the right direction. I want to thank you, the outstanding teachers, administrators, support staff, parents, and community leaders for what you do to support this district and make it the success it is. As we move toward the 2014-2015 school year, it is with great anticipation as we know the possibilities are endless.

Have a wonderful, restful summer!

If you would like notifications of important events from Lauderdale County School District such as the 4 Corners Newsletter and emergency notifications/school closings, please click the NotfiyMe button, and fill out your contact information.
You will receive these notifications by email, but you can also choose to receive text messages on your mobile device as well.
We hope you enjoy your visit to our website.
---
"It is the policy of the Lauderdale County School District not to discriminate on the basis of race, color, religion, sex, national origin, sexual orientation, age or disability in its educational programs or employment policies. Any persons having inquiries concerning the LCSD's compliance with Title II, Title IV, Title VI, Title IX, and/or Section 504, may contact the Assistant Superintendent or the Director of Special Services at 601-693-1683."